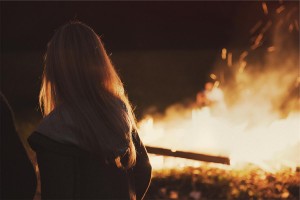 In 1977, a Seattle Superior Court Judge named David Soukup was concerned about trying to make decisions on behalf of abused and neglected children without enough information. He conceived the idea of appointing community volunteers to speak up for the best interests of these children in court. He made a request for volunteers; 50 citizens responded, and that was the start of the CASA movement.
Today, there are more than 59,000 advocates serving in 954 state and local program offices nationwide. CASA programs across the country are known by several different names, including Guardian ad Litem, Child Advocates and Voices for Children. Since the inception of CASA advocacy, volunteers have helped more than 2 million children find safe, permanent homes in which they can thrive.
A Modest Investment
Every CASA supporter knows that we are in this because it's right to be. Abused or neglected children deserve a trained individual to get to know them, to speak up for them and to push for the best possible outcome to a terrible situation. Given our current unsettled economy and shortage of resources, it's a better time than ever to make a hard-headed economic argument for the value of CASA's mission. Read More
How Do CASA Volunteers Help Children?
CASA volunteers are appointed by judges to watch over and advocate for abused and neglected children, to make sure they don't get lost in the overburdened legal and social service system or languish in inappropriate group or foster homes. Volunteers stay with each case until it is closed and the child is placed in a safe, permanent home. For many abused children, their CASA volunteer will be the one constant adult presence in their lives.
Getting Involved / FAQ
Volunteering